When:
January 30, 2020 @ 4:30 pm – 6:30 pm
2020-01-30T16:30:00-07:00
2020-01-30T18:30:00-07:00
Where:
3137 San Mateo Blvd NE
Albuquerque, NM 87110
USA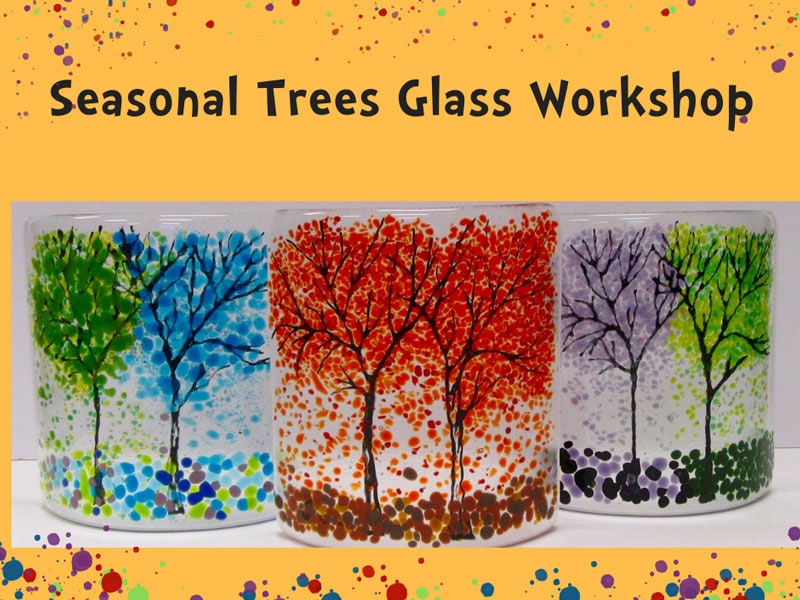 This will be a fun night to learn glass basics and create an awesome piece that you can't wait to show off to friends and family.
In this class, we will be working with paint and glass frit to create an awesome seasonal design. You choose your favorite colors and get as creative as you like.
The class requires a $10.00 class fee that is due at the time of reservations. You will pay for your glass piece at the time of the class. $34.00 for a 6″ x 6″ or $44.00 for an 8″ x 8″ size.
If you choose to give your glass piece a shape there is a $10.00 fee for the second firing. Mold designs will be shown at the time of the class.
For reservations call 298-3275 or sign up online.
*Cancellation policy; Due to limited space, by purchasing a class you agree that your sale is final and will not be refunded in any way. However, you could transfer your spot to a friend or family member.
In the comments below, please let us know how was your experience during this event.