Office Meetings
Get Together for Parties and Team Building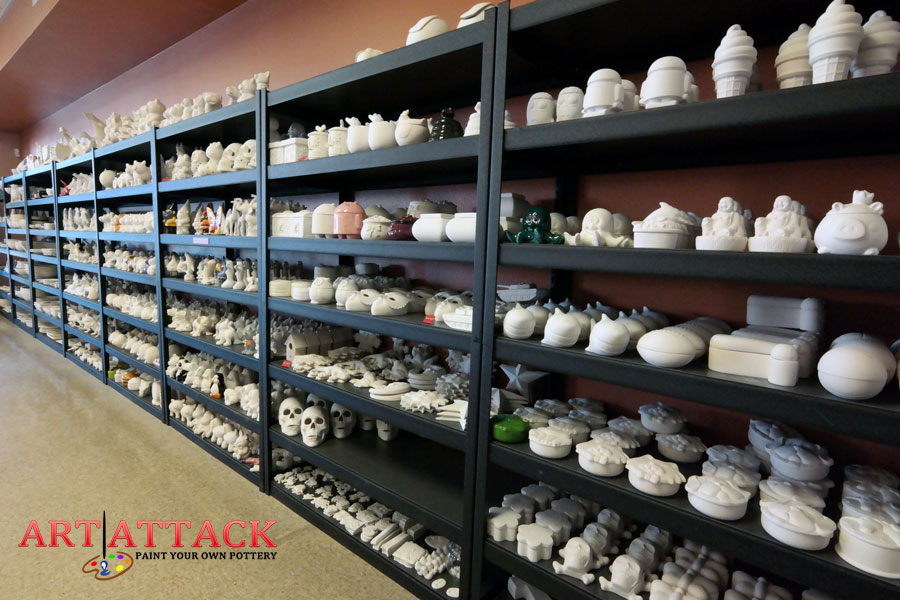 Are you tired of the same old thing? Want to add some excitement to your companies party or do some Team Building with your co workers? We'll provide that relaxing atmosphere you're looking for! Let your employees turn on their creative flow and paint a masterpiece! You can choose the pieces you would like your employees to paint or simply set a $$ limit as to how much you will allow per person.
Feel free to bring in food, drinks, or any other materials required. Your employees choose their ceramic piece, get creative, and start having fun. Our friendly staff is available to answer questions and give helpful hints.
If you can't come to us, you can pick up a pottery to-go.
You don't have to leave your office to have an Art Attack. Take a Pottery To-Go kit with you. It's as easy as 1…2…3
Stop by Art Attack to purchase your pottery and check out our to-go paint kit. It has all the paints and supplies you need to complete your project at home. We will also provide you with a "how-to" instructions.
Spend time with your coworkers and enjoy team building.
Once you have completed your masterpiece, just bring them back to Art Attack for glazing and firing. Your pottery pieces will be ready for pick up in 3-5 days.
This is a Private Party
If you are interested to reserve this party please contact us at (505) 298-3275
Make a memory that will last a lifetime.
If you are interested to reserve one of our parties, please contact us at (505) 298-3275
Join Us Now on Facebook to See New Items, Daily Specials & Announcements!