Pottery To-Go
Take a Pottery Picnic home with you.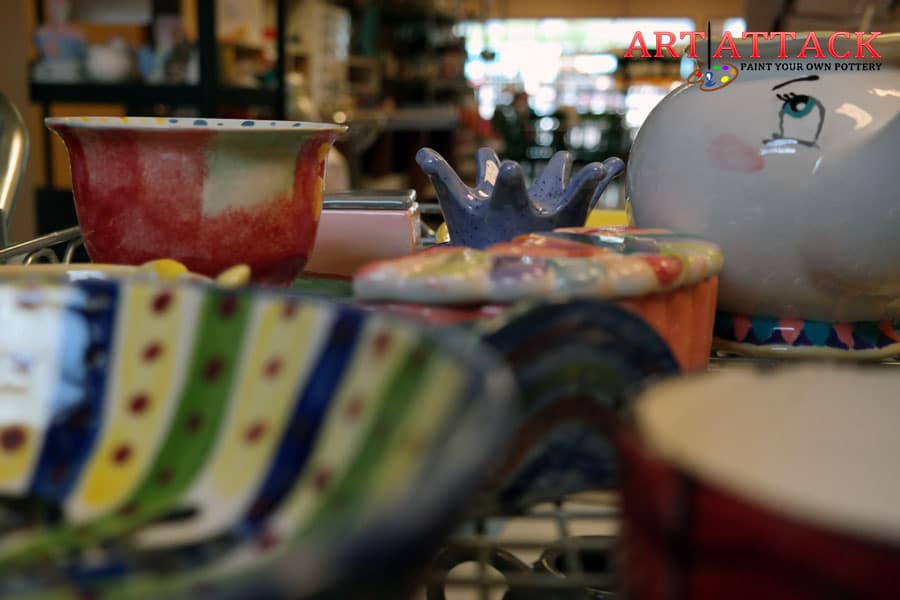 Now you don't have to leave home to have an Art Attack.
Take a Pottery Picnic home with you. It's as easy as 1…2…3
The fun is available outside of the studio as well! Stop by and purchase your ceramics and check out our to-go paint kit. It has all the paints and supplies you need to complete your project at home. Paint at your leisure in the comfort of your own home. We will also provide you with a "how-to" instructions.
Spend time with your family & friends. Enjoy painting at your leisure.
Once you have completed your masterpiece, just bring them back to Art Attack for glazing and firing. Your pottery pieces will be ready for pick up in 3-5 days.
Make a memory that will last a lifetime.
If you are interested to reserve one of our parties, please contact us at (505) 298-3275
Join Us Now on Facebook to See New Items, Daily Specials & Announcements!