Pick Your Base
We have a fully stocked mosaic studio with 40 bases to choose from in fun sizes and shapes for all ages and abilities! Ask for your favorite shade of our acrylic paints for the edge of your piece so you don't have to tile the rounded edges.
Pick and Glue Your Tiles
We have a huge selection of tiles to decorate your piece! Draw your design with pencil directly on the base, or start laying out the tiles however you'd like. We have tile cutters to help you fit everything together! Glue your tiles down with our super duty mosaic glue!
Grout Your Piece at Home!
Take your masterpiece home with you the same day with one of our easy to use grout kits. We have grout in two different colors and all instructions and tools are included to complete your piece after your glue has dried for 24 hours!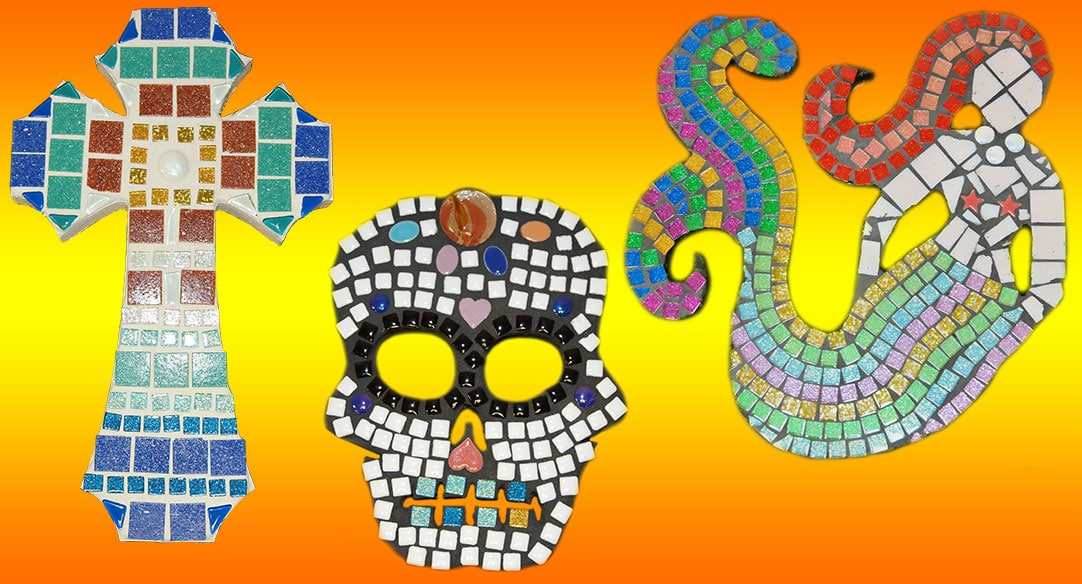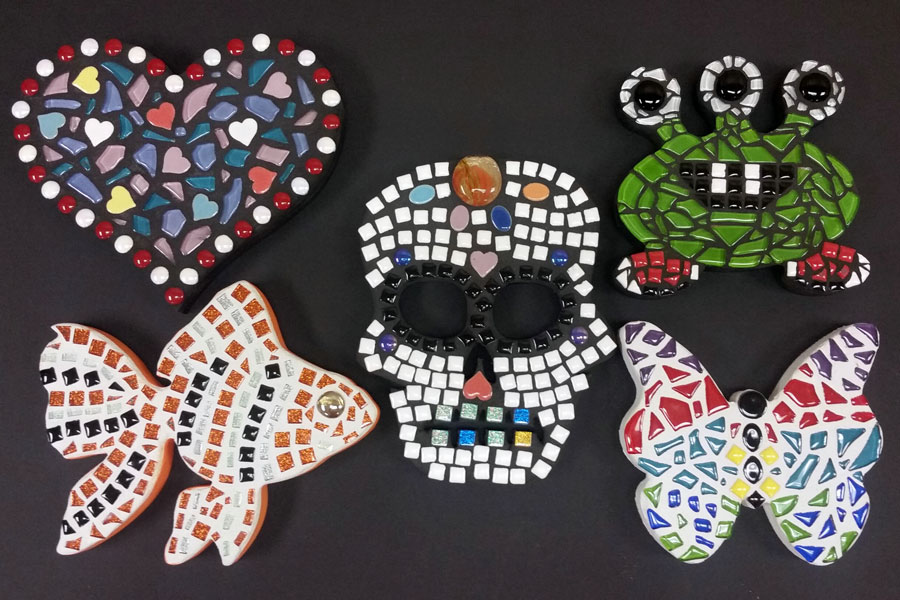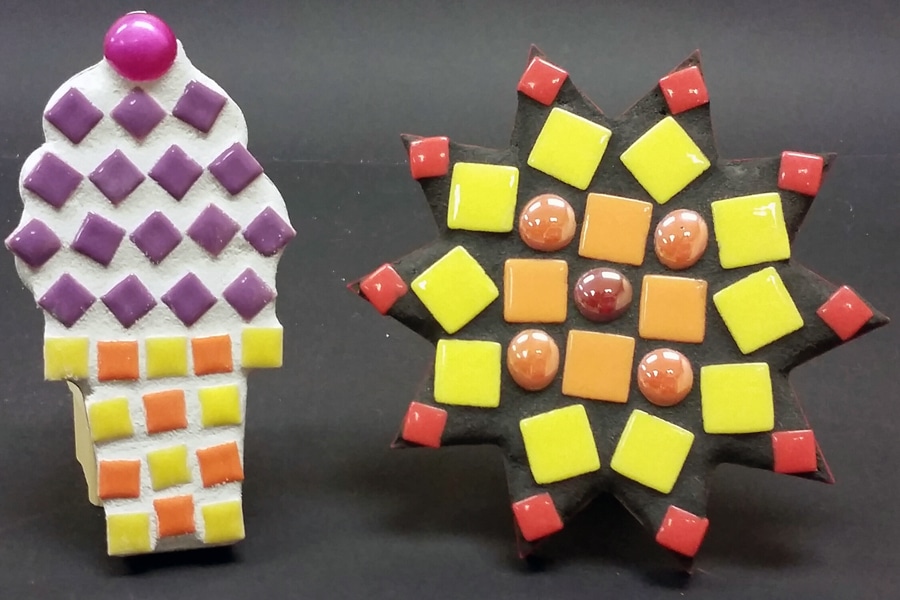 Make a memory that will last a lifetime.
If you are interested to reserve one of our parties, please contact us at (505) 298-3275
Join Us Now on Facebook to See New Items, Daily Specials & Announcements!