Pottery Halloween
Spooky Spooky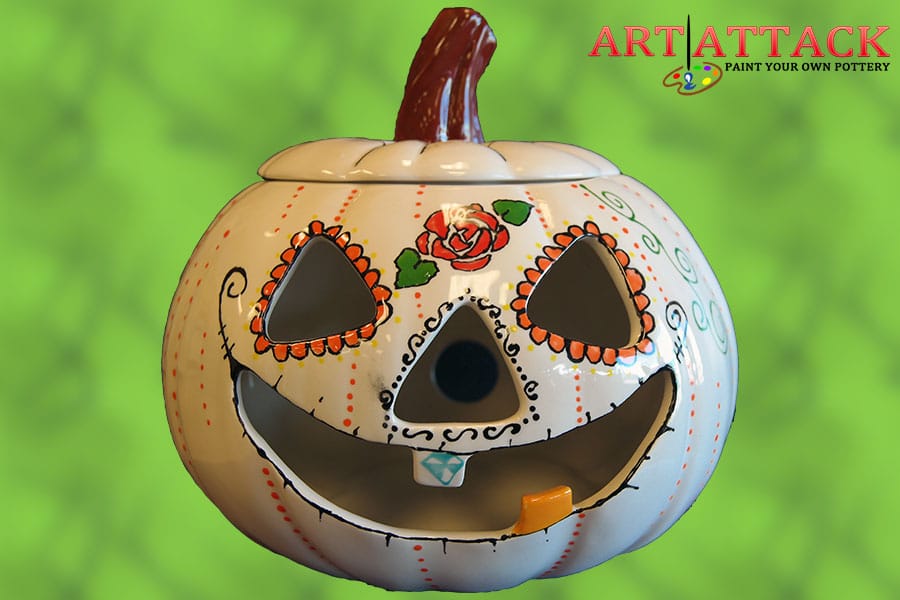 Pottery Halloween
As the weather cools, enjoy some indoor creative time making some spooky Halloween items for your fall decorating.
Bring family, friends, some snacks and create some memories with us!
However, choosing an item to paint wont be easy with so many choices.
We have a large selection that includes; Creepy Night Lights, Sugar Skulls, Jack-o-Lanterns, Cauldrons, Scary mugs, zombies and more.
Once your pottery choice is made its time to relax and get creative.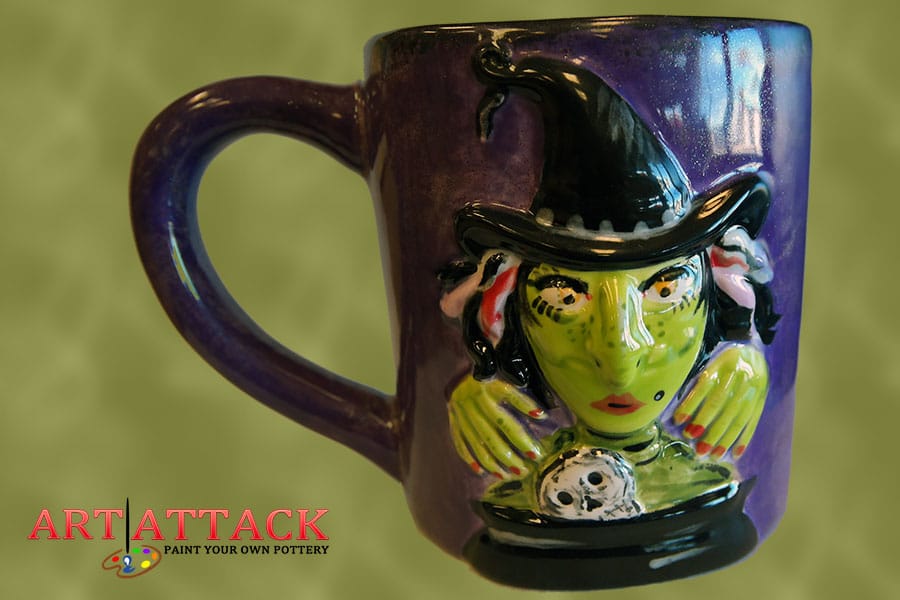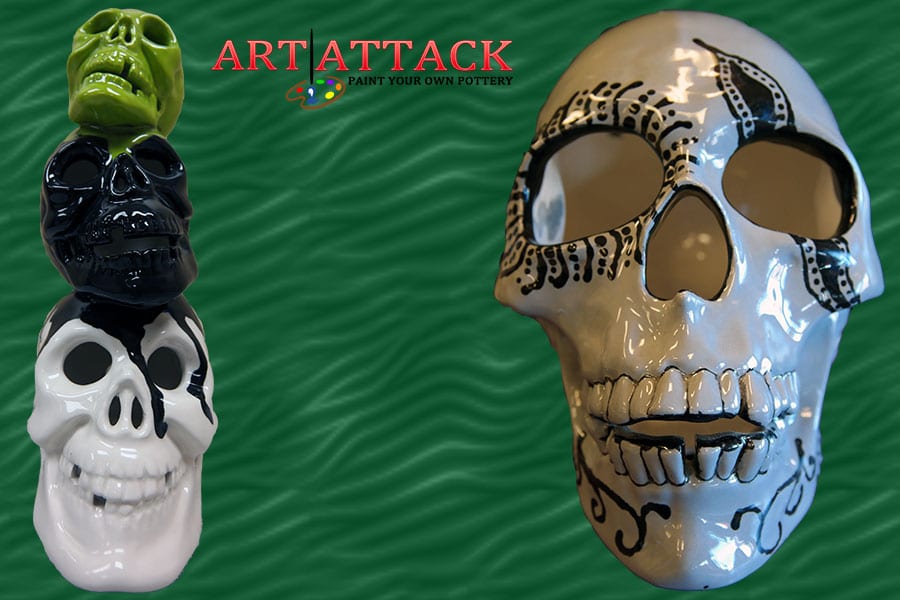 Choose from over 60 fun paint colors, glitter glazes, design tools and unique techniques for you to make the coolest items that you can cherish for years to come.
Finished pottery samples line our shelves to help give you a jump-start on some design ideas and show you how cool the finished products look after they are fired.
Need a little help finding the perfect paintbrush? Or maybe you want to know how to use our stencils and rubber stamps?
Our creative team members are always out on the studio floor ready to assist you with all you creative needs.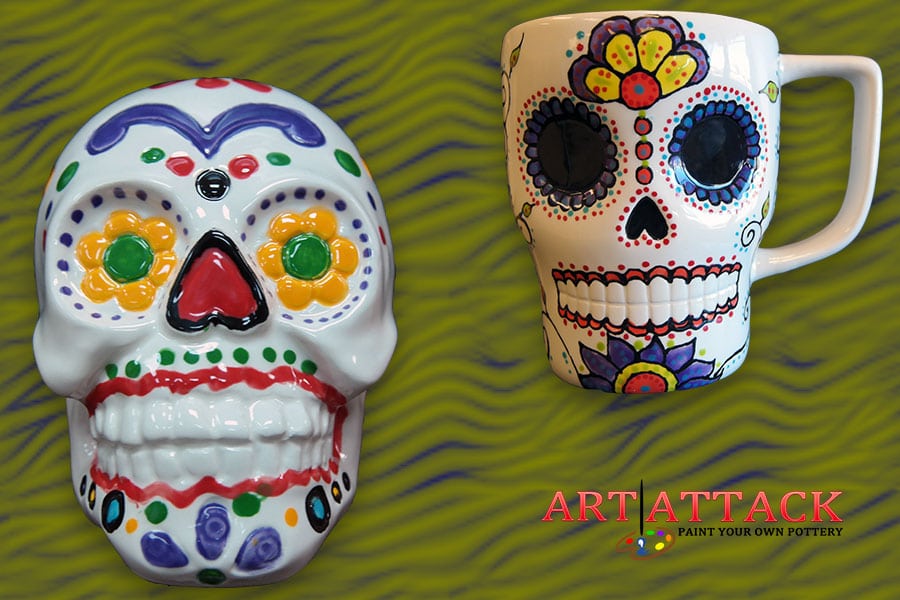 We even have pottery items you can practice painting on while you are learning new techniques.
Our goal at Art Attack is that you have a fun experience while enjoying your creative side and have a beautiful piece of finished pottery to show off to friends and family.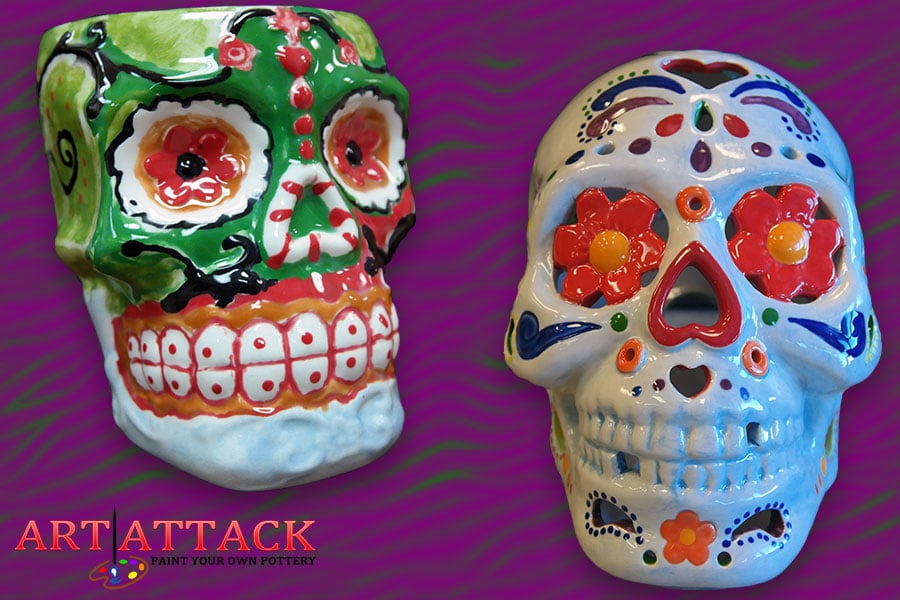 Make a memory that will last a lifetime.
If you are interested to reserve one of our parties, please contact us at (505) 298-3275
Join Us Now on Facebook to See New Items, Daily Specials & Announcements!