Valentine's Pottery
Love is in the Air
Valentine's Pottery
We are your #1 creative gift source for Valentines Day.
Hand crafted gifts are fun to make and even more fun to receive.
Family and friends have a blast painting together and sharing creative ideas while they are working on their pottery pieces.
We have a large selection of coffee mugs, dinnerware, picture frames, boxes, banks home décor & more.
Many of our items are themed for the occasion to add that extra special touch.
Bring the kids and make lasting memories with handprints and footprints on your favorite ceramic piece.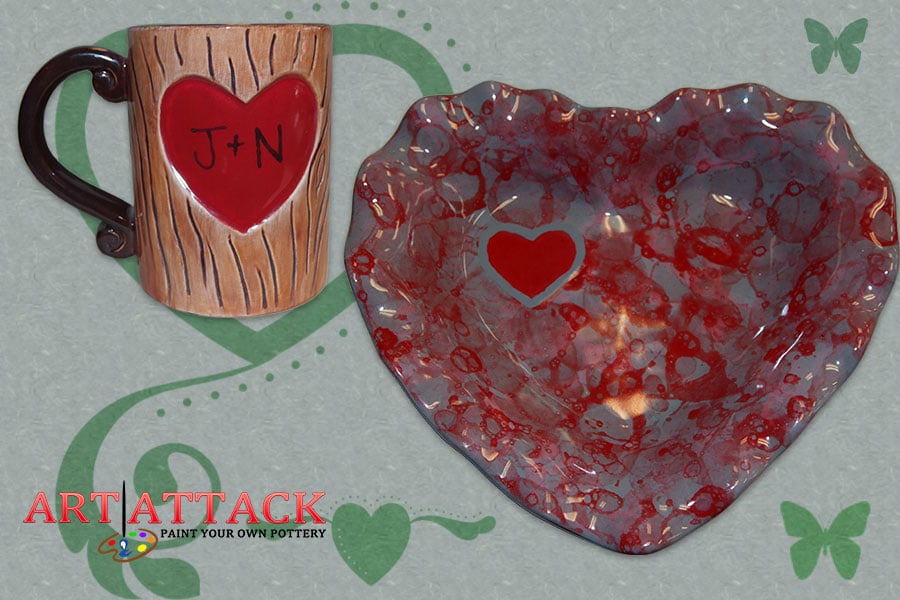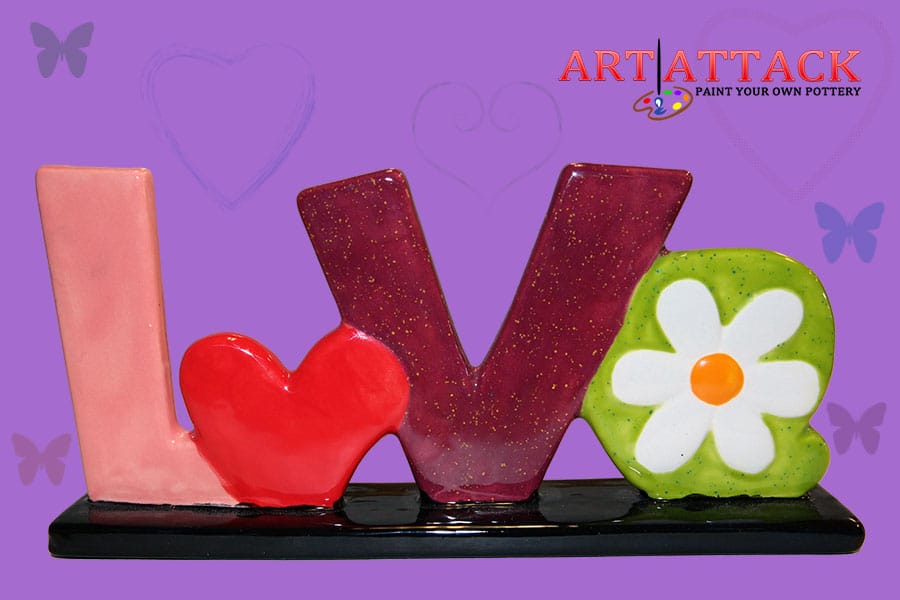 What's more special than receiving a hand made gift – especially when little ones help paint it!
Once you have chosen your favorite piece to paint its time to relax and get creative.
Choose from over 60 fun paint colors, glitter glazes, design tools and unique techniques for you to make an awesome item that you can cherish for years to come.
Finished pottery samples line out shelves to help give you a jump-start on some design ideas and show you how great the finished products look after they are fired.
Need a little help finding the perfect paintbrush? Or maybe you want to know how to use our stencils or rubber stamps?
Our creative team members are always out on the studio floor ready to assist you with all of your creative needs.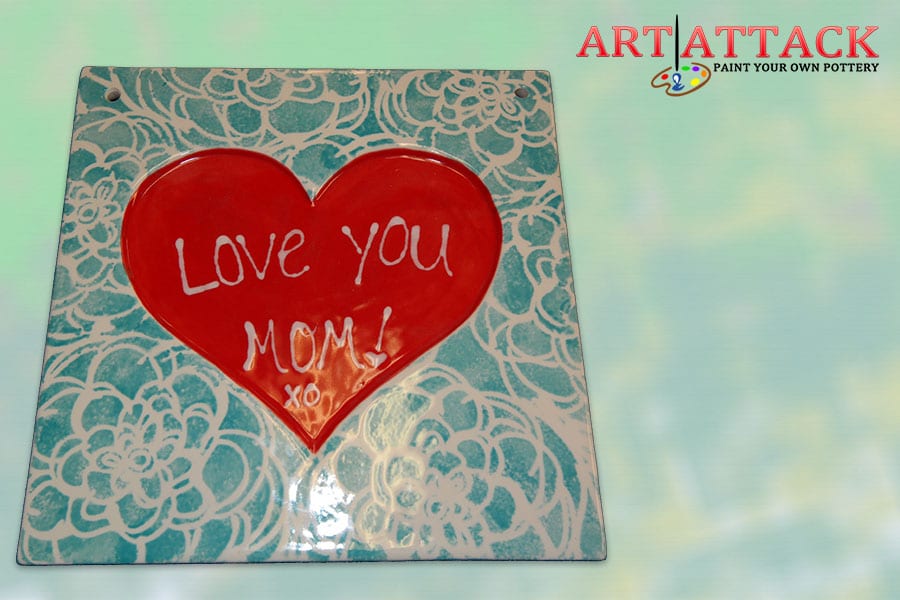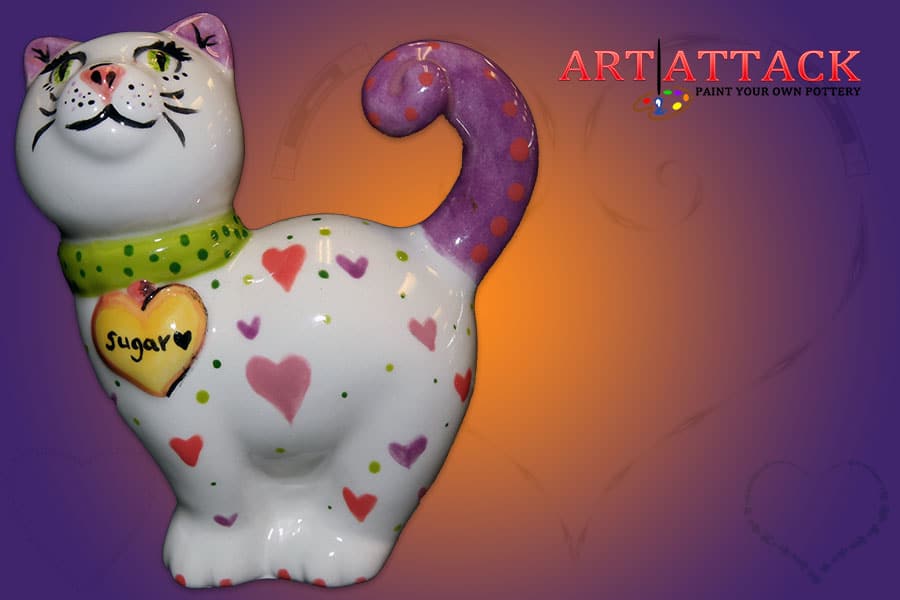 We even have ceramic tiles that you can practice painting on while you are learning new techniques.
Our goal at Art Attack is that you have a fun experience while enjoying your creative side and have a beautiful piece of finished pottery to show off to friends and family.
Make a memory that will last a lifetime.
If you are interested to reserve one of our parties, please contact us at (505) 298-3275
Join Us Now on Facebook to See New Items, Daily Specials & Announcements!